Where do we go from here?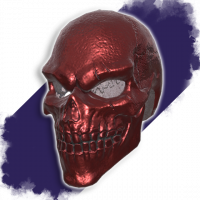 LivPrime
Member
✭✭✭
I think one thing has been absolutely spit on this week, and it is the idea of alleviating some of the pressure that talented players put on new/returning/casual players.
I am not saying Ranked Pro was God's gift to us and humanity, and it was perfect. It wasn't. It needed some serious changes, but I was relieved to know that they were at least trying to fix our largest issue. Contrary to discussions, it isn't whether old models are in the game, and it isn't the old in-game HUD, and it isn't whether the rocks are the same or different from the past. It is the fact that we are constantly hemorrhaging players. This idea, though absolutely pooped on all day by talented players, is the only single idea that has come out of the community/developers in a year in response to the crisis of the game. The first solution anyone has ever tried. We cried and moaned and banged our fists on the floor until it was removed/reverted (all we ever really do, btw).
So, now what? Now the casuals are leaving by the minute because the hope you promised them has been taken away. Then loyal players will leave because there are no casuals to kill. Then suddenly lobbies never go past 30, and everyone hides in hosted games. It didn't work. We didn't retain the player count. Ask yourselves why.
Maybe if you think long and hard about it, you will discover that we are the problem. Not the glitched crouch. Not the slow strafe. Us.
1. PS3 is entirely based on nostalgia.
Most people unfamiliar with H1 don't see PS3 and think "wow what a better version of the game." To them, it looks the same. Is nostalgia bad? Not necessarily. PS3 was badass. It was the most fun I had in the game, but based on the numbers we can see how many people the promise of PS3 attracts. 10-15k. That's it. Not 300k concurrent. We are talking about a time period in a game that happened two years ago now. Some people have moved on and have no desire to come back to the game, glory days version or not. Brand new players won't care either way. PS3 is a great foundation, but it is only enough on its own to attract the meager population we have all seen. I don't accept that, and I hope you guys don't either. I would rather not have the game at all than see it on 1 leg constantly. I think we should go for broke which brings me to my next point.
2. Eventually we are gonna have to swallow our pride and let the devs change the game.
Without some sort of evolving meta or change to the game, things become stale over time. Sure, the "competitive" or "ranked pro" version of the game can stay PS3 forever with bug fixes/QOL or whatever the hardcore players want it to be. You will never go a day with "basic PS3" being gone, but we have to loosen our hold on the base game. We are strangling it we are gripping so tightly. We say no to every single change. People don't return to H1 and say "Oh. The lighting is different. Think I will play for the next month." They come back and see more or less the same game with more or less the same amount of fun. We, the hardcore lovers of H1, are the only people who really notice it. People would like to come back for fun changes. Changes to the map (delete POIs/add new POIs - with balance obviously. Delete 1 to Add 1. Not just add 20). Add new guns. Take some guns away. Add roller blades and bicycles and hot air balloons. Bring back the old map. Not everything has to be a "combat update V2" where everything is permanent and we hate it. Sure, you might not agree on adding in a new rifle, but then you might play with it and find things are really fun. Or we might all hate it. Then we just change it. Go back to the drawing board. Or remove it. These things give a layer of new to the game. To a stranger, it seems exciting and different entirely. I would rather try new things and give the game its best chance/fail than choke off all evolution/progress just to appease 5-10k players at most. We all have the opportunity to embrace what made the game so memorable in the first place: the majority playing to purely have fun. If we could see it like this... solos/duos/fives just as a place to chill/have fun by yourself or with friends and then ranked to be somewhere where you sweat it out. It could be cool. I'm not saying we all run around holding hands and don't kill each other. I'm just saying instead of pulling your hair out because someone killed you from a hot air balloon and you are a god with 10k hours who should never die and it isn't balanced or fair, you laugh your ass off and move on in the casual mode.
Summary: Let them update the casual modes with new and intriguing stuff for people to chill and have fun with. Make winning the most fun part again rather than "Oh, I only got 10 kills for that win. What a waste of time" Allow a ranked pro or tournament mode where people all out battle each other on the most pure competitive form of the game with limited RNG or imbalance. This doesn't even have to be locked behind a certain rank. I almost say make a solo queue with no rankings or leaderboards connected to it with silly stuff, then make a separate queue for leaderboard/rank grinding. Anyone can sweat if they choose to or chill and roleplay if they want. Everybody wins.
We can't keep doing this. We have to compromise. We have to decide what is more important, having our own perfect version of the entire game or having the chance at a decent playerbase (not just full lobbies, but full lobbies in your region 24 hours a day). I really hope we can all come to an agreement about some of this stuff. We can't just let the game die off because we are too stingy with content. It deserves more than that.