Address the Playerbase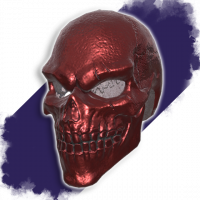 LivPrime
Member
✭✭✭
This entire operation is built on transparency, sometimes to a fault. Since the whole #removerankedpro debacle, it seems communication has been radio silent. It is causing mass hysteria/people binge selling skins/a mass exodus. What's done is done. We can't look back and change what has happened. There is nothing good that can come from placing the blame anymore. The only thing we can do is look forward.
Going forward, what is the plan? How are we going to choose showdown participants given the lack of ranked pro when it was locked for two weeks, then the brief semi-populated introduction, and then the removal. With the introduction of Royalty/Master back into regular lobbies, what other attempts are being proposed to help the new player experience? With the decrease in population, is there any plan to advance updates prior to season 4? If there aren't enough resources available to make this happen, what can we do? When/how do you plan to market any future changes other than via twitter? What is the status on a training area with bots to replace combat zone? What is the status on incorporating test server into the main game to capture a large amount of feedback from a variety of player types? How do we plan to incorporate new content into the foundation of PS3 without upsetting the hardcore playerbase? I know that stream-sniping has been a top issue on the roadmap for some months now. Most streamers who returned and enjoyed the game did not choose to continue streaming the game after the update or throw it into the mix of their streamed games due to stream-sniping. Has any progress been made on creating a system to help streamers have a more positive experience? (I understand that with a small player population this is pretty tricky.) Another tricky system is the anti-cheat. I realize that not much can be said without tipping cheaters off, but is there some bigger idea in place that could be proposed to help with this (perhaps a pay wall or connecting phone numbers to accounts to make it into "Prime" lobbies somewhat like csgo)? It appears this forum is more of a place for players to discuss things/patch notes to be posted than a dialogue between players and developers. Do you guys see most of the forums posts? If yes, perhaps hiring some community moderators on a volunteer basis would help sift through the posts and get the most constructive feedback to you guys without taking up so much of your time while also allowing the community to feel heard more (or at least some sort of indicator that a developer/part of the community team has seen your post).
I'm not sharpening my pitchfork. I'm not out for blood. I just feel like in the face of adversity transparency can be a great asset. The lack of transparency currently almost makes things seem like we are in a state of panic/don't have a back-up plan. Letting people know that you guys are still there/still listening/haven't lost hope would be helpful in times like these. Of course, I don't understand all the powers that be/the reasoning behind this silence, and it may be very complex. I'm just sure we would all like to hear something, big or small.