A Few Changes to Hosted Games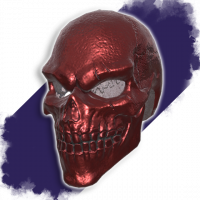 LivPrime
Member
✭✭✭
Hosted games can be a fun way to bond with your community, but I agree that they would be better in moderation. We currently have hosted games streamers grinding for partner who do nothing but host games throughout their entire streams. Hosted games should be restricted in some way because saying that they don't affect the normal lobby population is silly.
Upon returning to the game since NantG took over last September, most top streamers in the Z1 category either stream themselves hosting games or playing in hosted games. It is a lost art: streaming public solos. I feel that it really hurts our presence on twitch as it makes the only part of the game worth playing seem to be hosted games.
1) Allow streamers to host games in moderation, perhaps two days a week. No one should be able to host games every day of the week during peak playcount times (especially with the current playerbase numbers). Should it be removed entirely? No. But it should be evaluated for the good of the playerbase. New players won't have hosted games keys. When they join and see 14 player duo lobbies because someone is hosting a duos tournament all day, it is really frustrating.
2) Encourage creative hosted games formats. With player counts so low, there is really no good reason someone should be hosting basic duos/fives/solo games. Hosted games were intended to foster creativity or give a place to do things that you can't do within the core game. Something like CDNthe3rd's "NFsylvania" comes to mind. These game modes or Flamehopper's former "streamsnipe" game mode bring something fresh and exciting to the playerbase. In my opinion, the game types have gotten a bit lazy over time. I understand that people salivate over the thought of a full duo lobby, but if all those people just played the core game, they could have that.
3) Limit tournament-type games for prizes. I understand that something like Champion's arena's sole purpose is to provide a scrim-like environment for competitive players. We should work hard to provide clear "competitive" hosted games servers and not over-saturate the game with these types. Also, streamers with hosted games that are hosting tournaments should be somewhat limited. Perhaps once a week per content creator. Hosting daily tournaments for prizes seems like a disingenuous way to inflate viewer counts. Why not host one really big tournament each week and stream the core game for the rest of the week?
If we can encourage people that real fun can be had within the core game modes, I think we should. I fully believe that removing options for players isn't the way to funnel people into game types that they don't care about, but allowing hosted games to branch beyond their intended use/pull mass amounts of players away from the core game for no real reason isn't really a healthy practice. I understand if you want to play in something like Betty's roleplaying server because it is unique/cannot be achieved in the core game, but if you just want to play in some duos, it'd be more healthy for all of us to play in normal lobbies.
Also, if people want to continuously play in tournaments for prizes, I think it is a greater reflection that there needs to be more incentive to play the core game.
I'm really not trying to take cheap shots at content creators. It just seems, as someone from the outside looking in, that a lot can be changed about hosted games to provide a better experience for everyone.