Let's be heard just one time.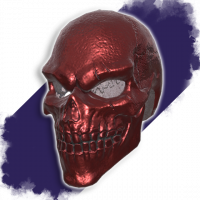 LivPrime
Member
✭✭✭
Following this thread:
https://forums.z1.live/discussion/642/this-is-z1br#latest
I'd like to try to put something together for the game/community that embodies what we all feel reflects the spirit of H1Z1/Z1BR.
If anyone has any interest in that, I'd be down for any help I could get. We have some really talented editors/content creators in this community. I would put my best foot forward, but I unfortunately don't have access to professional editing software (After Effects, etc.) I simply use Hitfilm Express

If absolutely anyone would like to offer up their skills or help, I'd be super happy. If not, any content/clips/funny moments from Z1's entire lifetime that any of you have could be included. Fully open to throw around suggestions/ideas for format/what should be included.
We as a group have a chance to show people why we personally play Z1BR still and why it is worth saving. I feel like all anyone ever sees is us ripping each others' heads off or spamming twitter. To an outsider, we seem like a community at war with each other. This could be one opportunity to rally everyone together and make something bigger. We could take every individual experience and make the #ad of a lifetime. You know why people play games? To have fun. If we can show that there is still fun involved at the heart of it all, then it will be contagious, and people will want a piece of it. I fully believe that.
The core question is: what makes Z1BR worth saving to you? Why are you still here?
Thanks to anyone who can help in any way, whether it be by editing or submitting clips or just telling your story. I won't let you guys down.