Was locking combat zone the right move?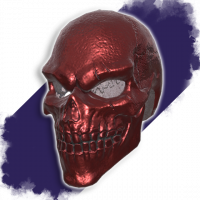 dNStreeeet
Member
✭✭
I understand we wanted our lobbies to fill up but at the same time was we being to selfish? Was locking combat zone the right move to do? When it comes to the community and this is me as well we all seem to go by what the majority says. 1 streamer says lock combat zone and the whole entire community starts saying the same thing. I mean I thought it would stop cheats but obviously cheats are still on the game and an og gave me a serious talk yesterday. They said that I complain lots about hackers and dsync in Z1BR but when you take a look at Fortnite and Apex Legends those games have more hackers and even dsync than Z1 Battle Royale and they are totally correct.
I did some serious thinking about this. New players when they come to Z1 Battle Royale they dont stand a chance. But as I was on the Playstation 4 version of H1z1 yesterday I took a look at the modes that they have I mean they have a free for all mode I really enjoyed but we had cz that was our FFA mode and then they also had 1 other mode which was very good which I will be making a post about later is the weapon training mode. In this mode you can practice the recoils it is PVE not PVP. I honestly wish there was some way for the devs to create that for us on Z1BR. Why would this mode fit well in our game I will go into more later about that mode.
Folks we gotta make it where the new players feel they will have a chance. Because lets be honest we dont just want to let players win just because they are new to the game and I am sure a new player does not want that as well. They want to win knowing they earned that win not just handed to them. Now back to on topic. Combat zone. Did we make the mistake as a community by telling the devs to lock combat zone? This mode helps new players learn the game. They go and they play in this mode and they learn the game they learn how the mechanics etc. But by locking it we forced our new/returning players to play against us beasts/experienced players standing no chance against us most the time. We could have waited until the returning players/new players felt comfortable enough to go in a match when they felt ready. I believe we made the mistake this time. Honestly I think combat zone should be unlocked forever and I think that we as a community specially me myself need to think when the devs put a mode into our game such as combat zone we need to think why did they do it before we ask them to remove it. And we also as a community need to stop this popularity stuff and need to think for ourselves. I found myself for a while trying to go with popularity even though I did not feel that way about something.
Because this is how it starts. A streamer complains says something needs to be removed and then it goes viral fast and twitter is filled with #removesomethingfromthegame and we are all guilty of this. At the time we might think something is good for the game but we have to think about how good is it and how long will it stay good because we had about 9k players and now on 3/21/2019 we are down to 4-5k players. We locked combat zone as a community. We spoke we got it locked. But what we also did was we forced new players and returning players to play in lobbies vs us experienced players where they will just get instant 2 tapped and have to go back to the lobby over and over again. And we all was new to this game at one point but even back then in pre season 3 lets be honest not everyone was a god like they are now. To keep it simple I NOW believe locking combat zone was a mistake of our game to do. CDNthe3rd and summit the 1st thing they hopped in when they came back to our game before when the game went free 2 play is combat zone. In order for our new/returning players to stand a chance they gotta get their skills up and combat zone let them do that combat zone helped the Free 2 play players didnt it? Lets look at the players who came to this game when it went free 2 play look at em now they are freaking masters at the game as if they have been playing it for years. But regular modes did not do that for them not at all. It was combat zone that got them that skill they missed out on all the years they did not play our game.